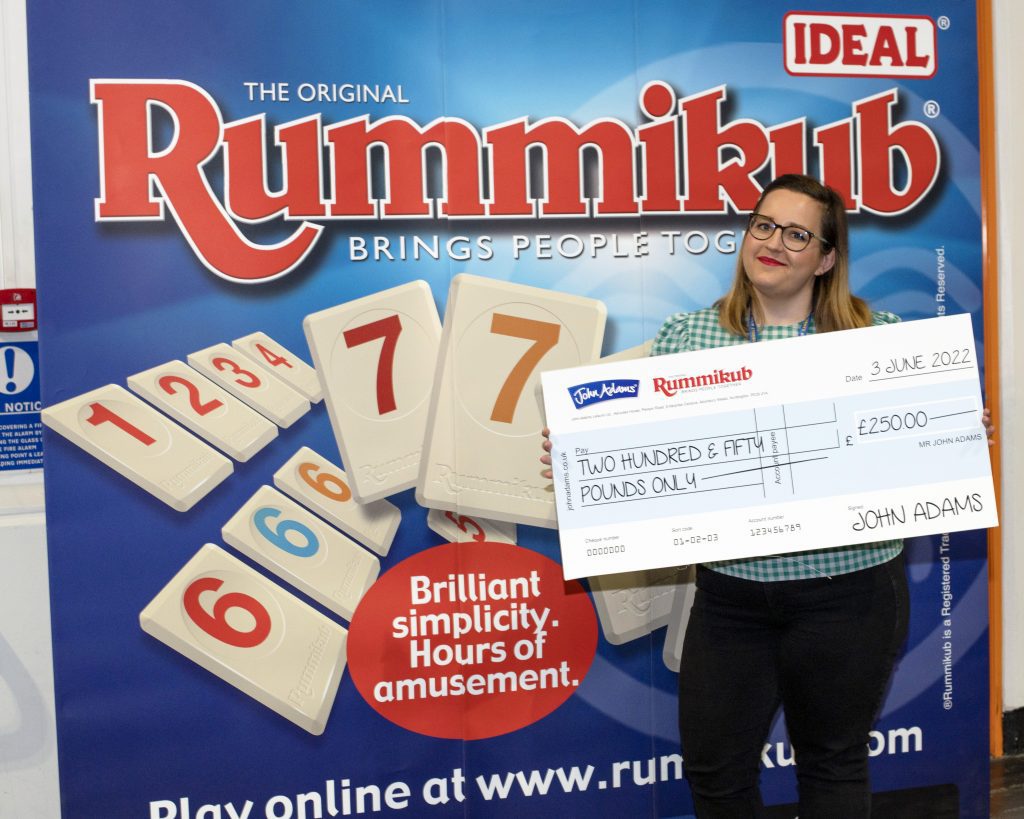 Solene Guillossou, 31 from Bournemouth wins The Official UK Rummikub Tournament 2022
Board game fanatic Solene Guillossou, age 31 from Bournemouth became the winner of the 4th Official UK Rummikub Tournament held at The UK Games Expo (UKGE) at the NEC Birmingham. Solene competed against 18 other contestants in the tournament at The UKGE at the NEC Birmingham on Friday 3rd June 2022. An annual event, returning for the first time since the pandemic, the UK Rummikub Tournament saw opponents compete in rounds of the family-favorite game where each player must place all the tiles from their rack onto the table as part of a 'run' or 'group'. The aim of the game is to be the first player to successfully lay all of the tiles from their rack and shout 'Rummikub'.
Winner Solene said "I loved every minute of this tournament! I have been playing Rummikub since I was a little girl with my sister and I never ever thought those hours of practice I put in would see me
win a competition! This has given me such a great buzz!" John Adams Leisure hosted the tournament, which invited players up and down the UK to compete for the honor of the title, as well as £250 for the winner, £100 for the runner-up, and IDEAL games bundles for all four finalists.
Are you ready to Rummikub?
Limited spaces are available, so secure your place now.
Come and take part in the official Rummikub 2022 UK Games Expo tournament in June, with £250 up for grabs for the winner and £100 for the runner-up, plus IDEAL Games prize bundles for all 4 finalists!
John Adams Leisure will be running the tournament which will consist of rounds of heats where each player will play 4 games, Semi-Finals and a Grand Final.
Whether you're a master of the tiles or a Rummikub novice, everyone is welcome to enter, so come and join us for some competitive fun!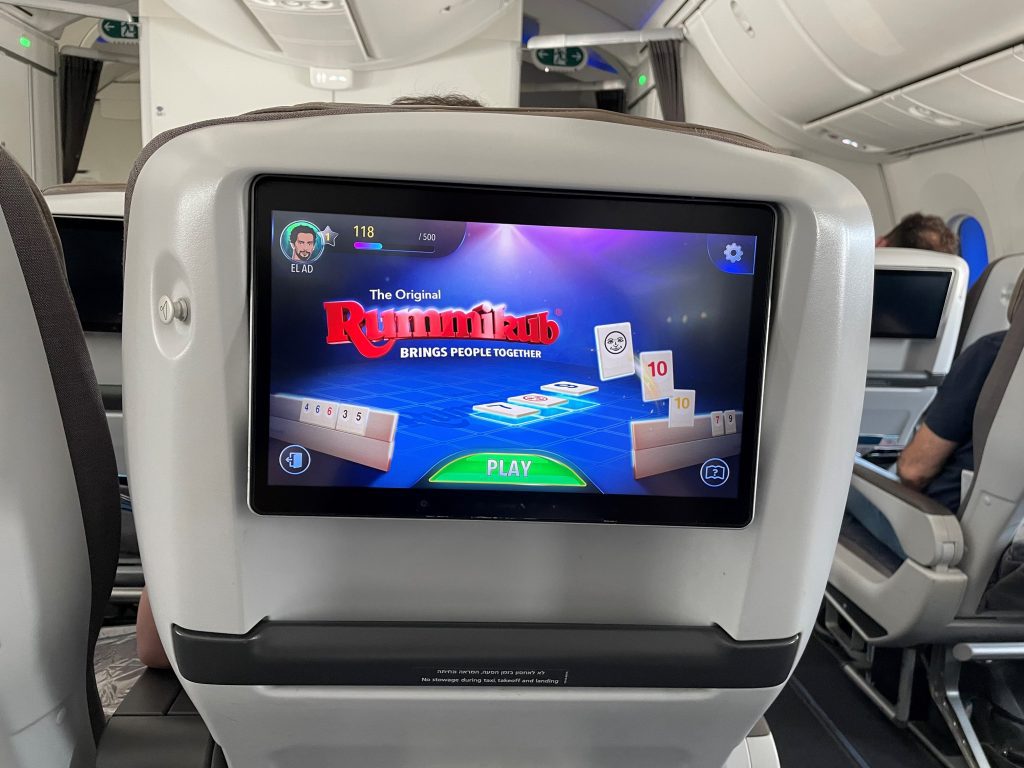 Rummikub is flying high!
May, 2022
For the first time in the world, Rummikub is playing in the entertainment systems of ELAL airplanes. At the joint initiative of EL AL airlines, the global franchisee Rummikub and Kinkajoo, the developer of the Rummikub game app, the popular version of the game was now also developed for in-flight entertainment systems. EL AL is the first airline in the world to launch the game on its aircrafts. Right after its installation, the game jumped to first place in the list of games played on the flight.
The game has so far been installed on 6 787 aircraft but in the coming weeks will be installed on all of them.
International Woman's day 2022
What better way to celebrate International Woman's day than with "The Researcher of the year" Ms. Ronna Hertzano!
Ms. Hertzano is a highly respected otolaryngologist, researcher, and educator who holds a secondary appointment in UMSOM's Department of Anatomy and Neurobiology.              Also an affiliate faculty member of UMSOM's Institute for Genome Sciences (IGS), she is being recognized as the University of Maryland, Baltimore's (UMB) 2021 Researcher of the Year.
Ms. Hertzano also has deep entrepreneurial roots. Seventy years ago, her grandfather, Ephraim Hertzano, invented Rummikub, a popular worldwide family game and one that her father still manufactures today. Hertzano grew up working in the family business, taking an active role in the organization of the Rummikub world championships.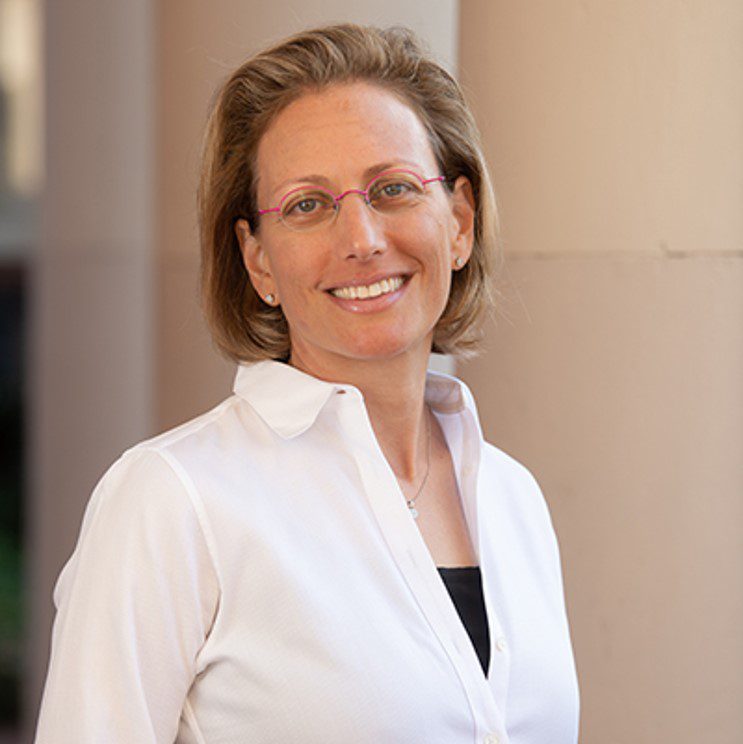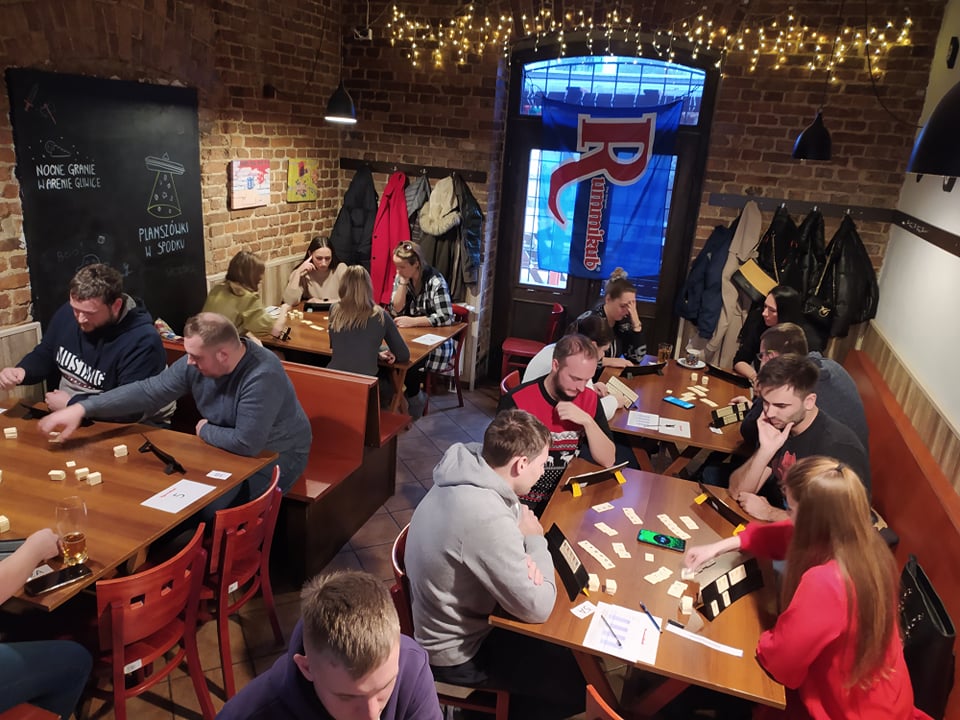 SANTA TOURNAMENT IN KATOWICE
On Sunday, December 5th at
Ludiversum – planszówkowa kawiarnia
in Katowice there was a Santa Claus elimination tournament for the Polish Championship in Rummikub 2022.
The winner of the tournament became the finalist of the Polish Championship 2020
Aleksandra Gąszczak
. Congratulations
Math is fun!
Students in 2 to 6 grade at the Wuyi Zou Zhenyou School, Hong Kong challenge their classmates in Rummikub Online. Many schools and kinder gardens in Hong Kong using Rummikub to teach math and strategic thinking.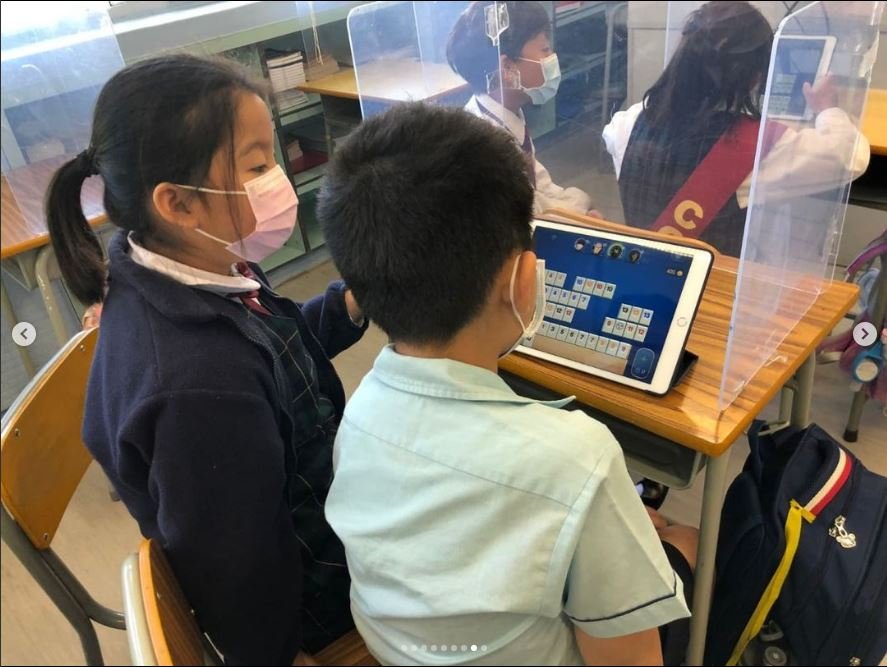 Rummikub: A family classic enters the homes in Chile.
January 31st 2021 Rummikub has been in the country since this month and promises to bring many memories to our grandparents. According to estimates, this summer has been partially confined and we will be able to reunite with our families only by complying with the sanitary security measures. That is why the game distributor Asmodee Chile brings a simple title to be able to play with our families again this vacation. Rummikub is a classic newcomer to the country, suitable for the whole family and that finally arrives in its original version this 2021.
Chrissy Teigen's Sober New Year's Eve Was 'Lit'
January 1st 2021
The model and cookbook author — who has urged fans to read "Quit Like a Woman," Holly Whitaker's book on sobriety — spent the evening playing games.
While some were throwing back flutes of champagne to ring in 2021, Chrissy Teigen was playing Rummikub.
The model and cookbook author celebrated New Year's Eve with her husband, musician John Legend ― as well as celebrity hairstylist Jen Atkin and her husband, photographer Mike Rosenthal ― sans alcohol. In an Instagram post Thursday night, Teigen showed off their activity of the evening: apple-peeling (presumably for cinnamon rolls) and Rummikub.
"cinnamon rolling into the new year lol sober new year is l i t," Teigen wrote in the caption.
Why Rummikub and Kraft Dinner are the perfect recipe for closeness
One of my favorite ways to spend my time with those closest to me, especially during the pandemic, is playing Rummikub, a nostalgic, tile-based game. My late bubbie Lola, taught me as a toddler, and we played it together almost every weekend until she died, at almost 97 years old.
Since then, I've continued to play this game with my family, and have introduced it to those who have come into my life along the way.
Bonding over games – especially retro ones, which have made a resurgence during the pandemic – is nothing new, but this game in particular makes for a bonding experience for me for many reasons.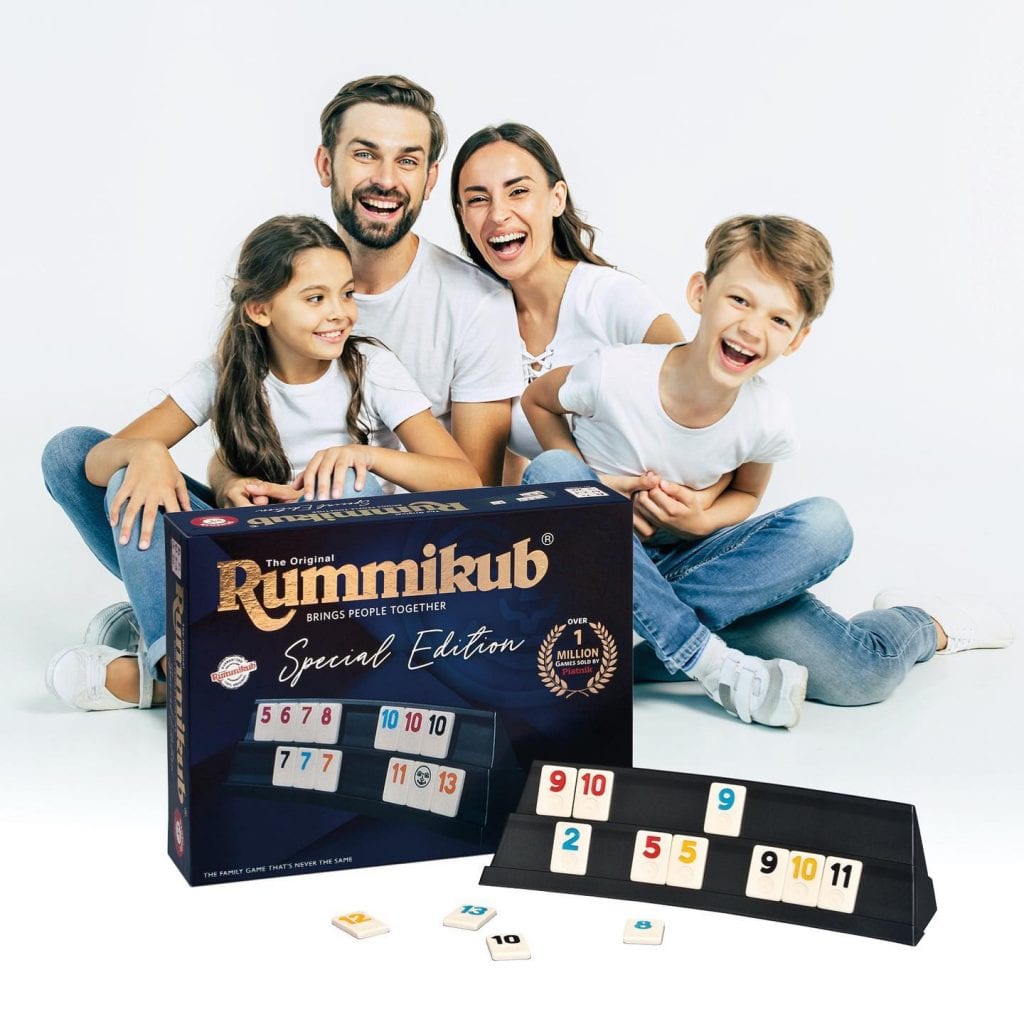 Must-Watch Video!
October 28th 2020
Several weeks ago, our distributor Customer Service in the US, received a lovely message from one of their loyal Rummikub fans describing how the game has really helped get her family through the pandemic. Brenda described how they have named certain moves after various family members, and how her elderly mother Marcelene has devised a way to play solitaire Rummikub because she loves the game so much. As a token of their appreciation, they sent a complementary Large Number Rummikub game to surprise Marcelene, whose aging eyes are starting to have trouble deciphering the numbers on our classic Rummikub tiles.
Rummikub
September 17th 2020
We are happy to announce that our Rummikub Score Timer has been nominated for the 2020 Korean Mobile Brand Awards!The 2020 Korea Mobile Brand Awards is an award given to a company that is an example of the mobile industry that is performing excellently in each field in 2020 and inspires consumer satisfaction with stable growth.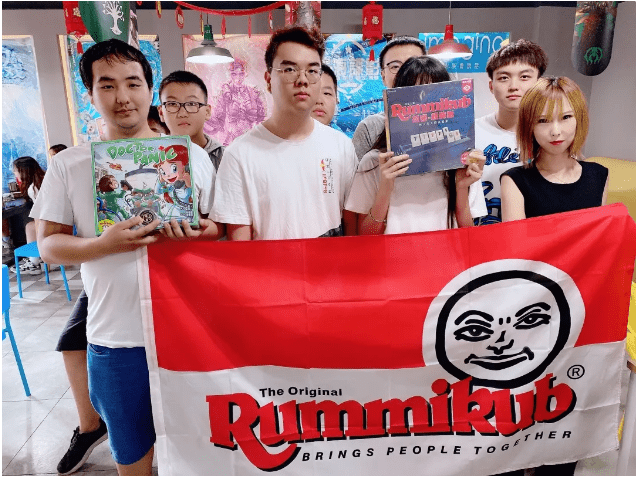 Rummikub
September 16th 2020
Rummikub national competition in Mainland China will be held on the 1st of October!
Before the national, there have been regional competitions in 19 cities in the Mainland China to select representatives, including Beijing, Shumchun, Shanghai, Inner Mongolia, Hunan.
Rummikub
August 26th 2020
Happy International Dog Day!
To all Rummikub playing dogs out there, we wish you an amazing day.
For those who are missing a partner to play with, there are many lonely dogs out there looking for a good home and a round of #Rummikub.
The great picture comes from #lifeofrileythewestie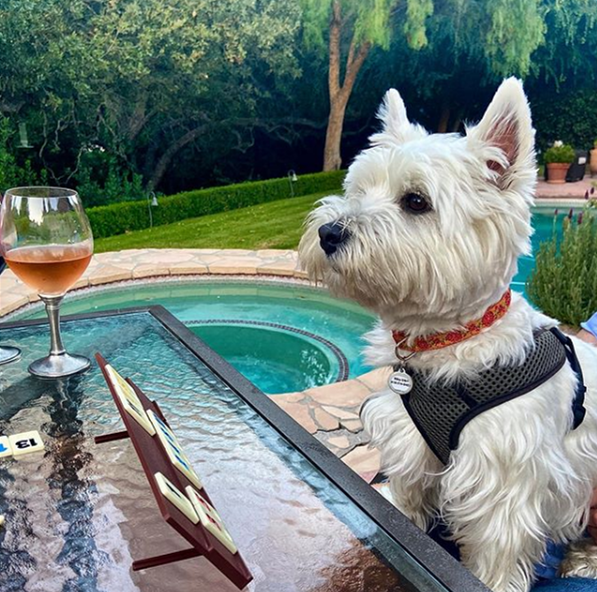 Rummikub
July 12th 2020
Soon in Stores!
Don't Miss Out!
Rummikub Black Limited Edition
Includes: Black urea tiles, black racks, black play mat, black tile bag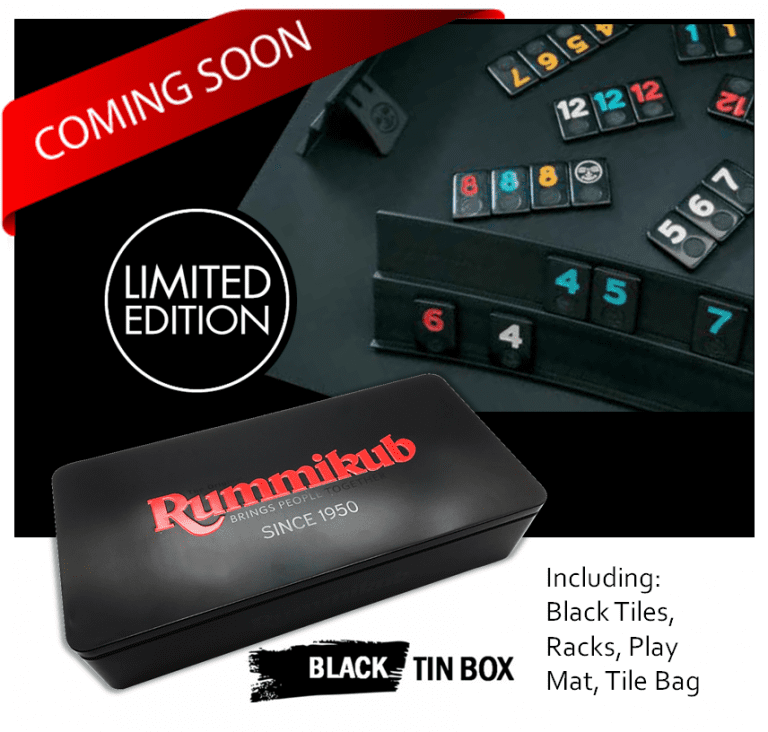 Rummikub
May 6th 2020
Gal Gadot sips tea on a rooftop in Los Angeles before her Vogue cover shoot and answers 73 rapid-fire questions. While getting fit for the shoot, the Israeli actress talks about her upcoming blockbuster film, Wonder Woman 1984, her current obsession with Dua Lipa, and how she met her husband. Gal also, once and for all, confirms how to pronounce her last name.
Guess what her favorite board game is?
Rummikub
May 6th 2020
TOP 5 ONLINE MULTIPLAYER GAMES ON ANDROID TO COPE WITH QUARANTINE
This is a popular game with families around the world. The original version has been taken to the mobile to enjoy it also online. It has the characteristic of being a calm game, although that does not mean that there is no tension and emotion. You have to be very attentive since your movements are against the clock. Rummikub becomes competitive by being able to play games with up to 4 participants.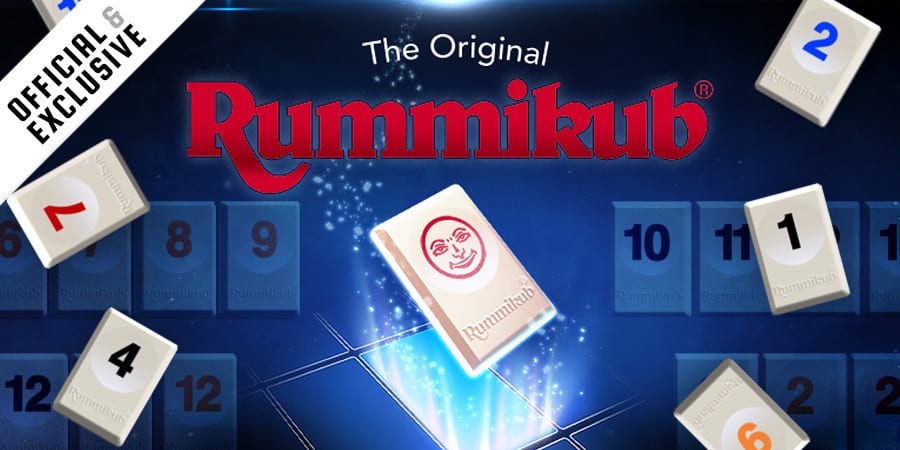 RUMMIKUB SHOP
January 18th 2020
New item's arrived to our first Rummikub Store in Busan, South Korea!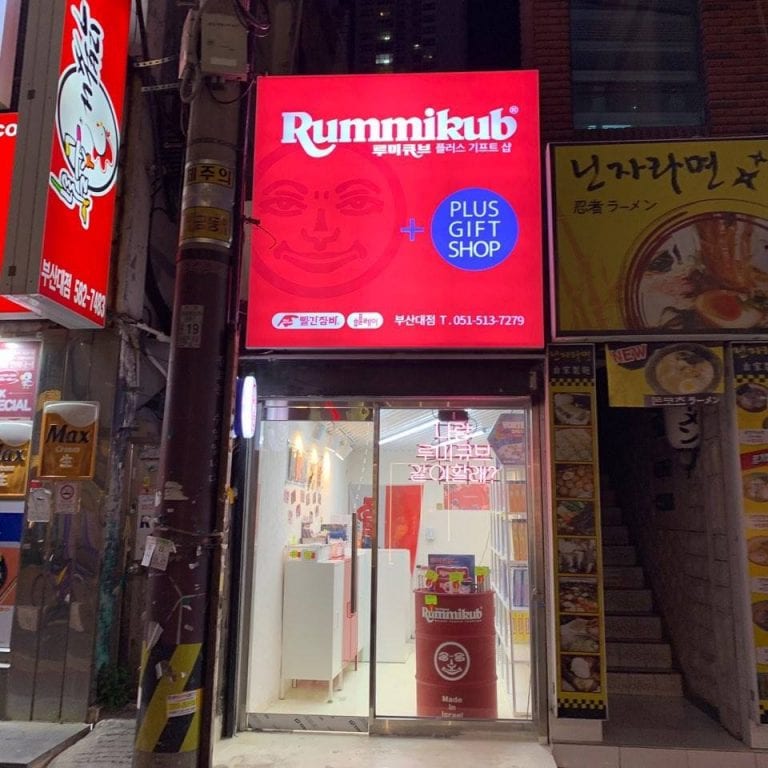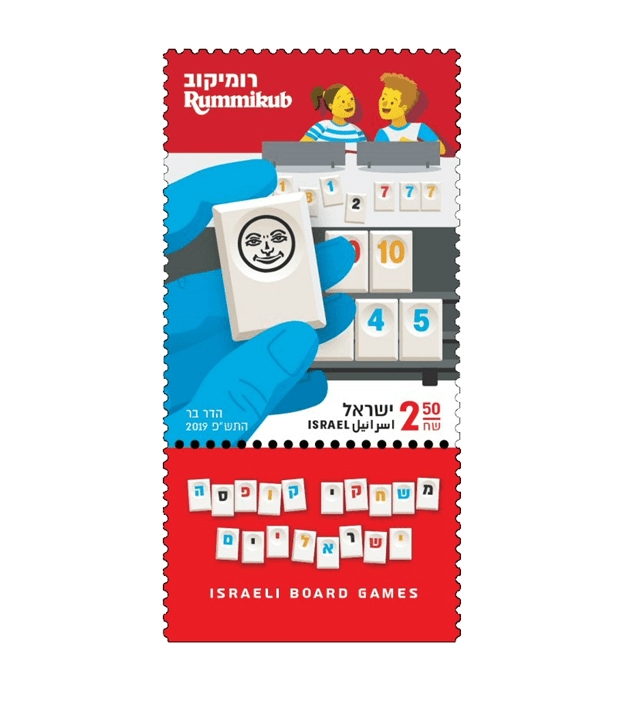 Rummikub was recognized with commemorative postage stamp in Israel, 2020
The popular family gaming title Rummikub has been handed national recognition of its cultural impact in its country of origin, Israel, where it has received its own commemorative, bespoke postage stamp.
The new Israeli stamp features iconic tiles from the game first invented in 1950, including its much-loved Joker tile, celebrating 70 years of the game's influence and impact on the gaming space.