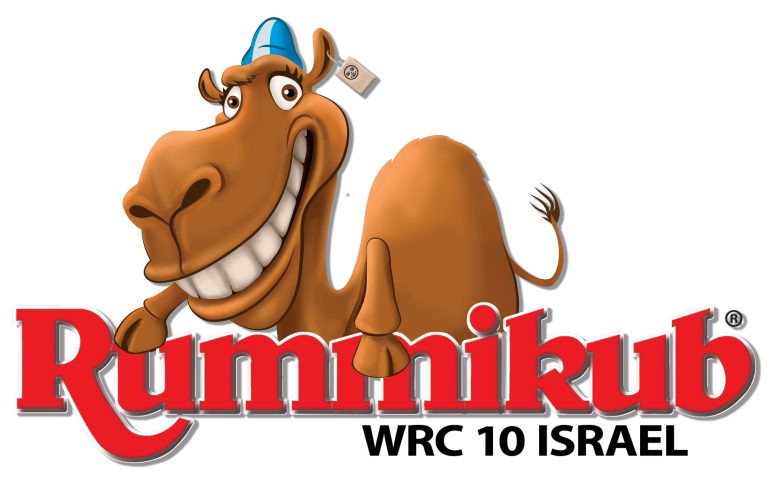 The WRC- Rummikub World Championships-
The first WRC was held in Jerusalem 27 years ago, back then only 12 countries participated. The WRC – Rummikub World Championships is occurring every three years in a different major location in the world, such as the Eiffel Tower in Paris, Hamleys the largest toy store in London, in a bullfighting arena in Spain and The DZ Bank Berlin architected by Frank Gehry. Today 27 years later with the same classic Rummikub game, we are expecting to host over 120 participated from 32 different countries at the 10th WRC. We are very eager to show the world that we truly stand behind our slogan RUMMIKUB BRINGS PEOPLE TOGETHER!!!
9th – 12th of November 2018. Waldorf Astoria Hotel, Jerusalem.
Australia, Austria, Belgium, Brazil, Bulgaria, China, Czech Republic, Denmark, France, Germany, Hong Kong, Hungary, India, Israel , Italy, Japan, Mexico, The Netherlands, New Zealand, Norway, Poland, Romania, Russia, Slovakia, South Africa, South Korea, Spain, Sweden, Switzerland, Taiwan, UK, USA (Online Champion – Germany)
The Netherlands won 4 World Championships out of the ten years of participating.
The champion of Japan is a 7 years old girl, due to the rules and regulations of the championships the minimum age of the participants has to be 16, therefore the second runner will compete in the WRC.
The oldest participant in the preliminary was a 98 years old lady from Hong Kong.
In addition to the preliminaries that took place in the various countries, preliminary matches were also held for the WRC in our online/app game. More than 40,000 players from all over the world took part in a two-week online competition. The online champion is a 44-year-old representative from Germany who will also be competing for the championship in Israel and will compete for the title of world champion as the online representative against other countries.
The gentleman who will represent Israel in the WRC is Sasha Ehrlich a 30 years old from Petch Tikva, Sasha was targeted at the beginning of the Israeli national competition as a leading candidate for a victory with fast moves and a unique strategy that left his competitors stunned with almost perfect winning streaks each time.  Sasha who was born with a hearing impairment immigrated to Israel at age 3 with his family, Sasha learned the rules of the game from his older sister and from an early age fell in love with the game. like in every Hollywood movie, Sasha did not want to participate in the competition, his friends registered him as a participant in the Israeli national competition for the first time and the rest is history.